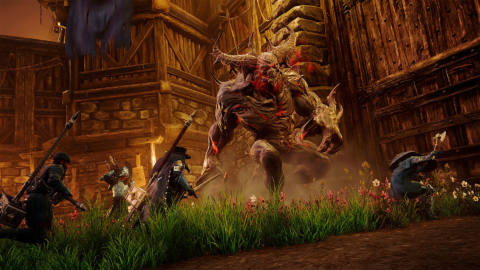 Amazon Game Studios has said it's working hard to increase the server capacity to help with the massive influx of New World players. It is also working on a feature to allow server transfers.
In a statement released today, the studio said it while it was its aspiration to welcome massive numbers of players into the game during launch week, it was "frankly surprised" by the amount, which was over one million. And it seems, the number is increasing daily, which is causing long queue times for some players in the more popular game worlds.
Since the game's launch on Tuesday, the developers have more than doubled the number of servers, and the team is working to increase the capacity of all available servers to support a higher population cap. The plan is to continue to add as many servers as the team can, and it will continue to do so until wait times are stabilized.