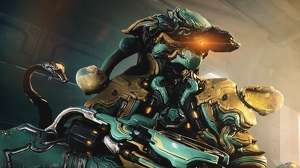 Digital Extremes' free-to-play shooter Warframe continues its ceaseless expansion with the arrival of latest update Operation: Orphix Venom on PlayStation 5, PS4, Xbox One, Xbox Series X/S, and Switch, following its launch on PC toward the end of last year.
Operation: Orphix Venom is described as a "first-of-its-kind survival event" designed for between one and four players, and sees Tenno leaving their Warframes and slipping into something a little roomier – in this case, a giant, stomping Necramech – to once again battle it out against the race of AI beings known as the Sentient.
Players will be loaned a Necramech for the event and, by doing repeated runs of Operation: Orphx Venom, can earn valuable upgrades known was Arcanes, alongside new alchemist Warframe Lavos – the 45th to be added to the game – who's detailed more thoroughly in the video below. Three difficulty tiers are available, affecting the awards granted at the end of the mission.