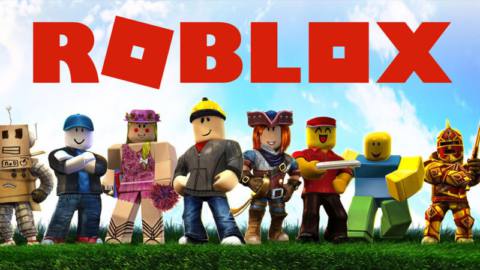 Click here to watch embedded media
Update, 11/01/21: Roblox is finally online again after it went down for roughly three days this past weekend. 
The company announced the news in a blog post released yesterday and in it, it cites a 'subtle bug' as the cause for the outage. It didn't reveal too much about how this bug caused three days of downtime, but the post does say a post-mortem will be released once the company's internal analysis is complete. 
"This was an especially difficult outage in that it involved a combination of several factors," the blog post reads. "A core system in our infrastructure became overwhelmed, prompted by a subtle bug in our backend service communications while under heavy load. This was not due to any peak in external traffic or any particular experience. Rather the failure was caused by the growth in the number of servers in our datacenter. The result was that most services at Roblox were unable to effectively communicate and deploy." 
Roblox says the difficulty in diagnosing the bug is why recovery took longer "than any of us would have liked." Upon identifying the root cause of the bug, it was able to "resolve the issue through performance tuning, re-configuration, and scaling back of some load." 
The game is now online again. 
---
Original story and subsequent updates continue below…
Update: Roblox is still unplayable, and we still don't know when it will come back, but we now know free burritos have nothing to do with the game being offline. As jokes about burritos killing Roblox ran rampant on social media, Roblox Corporation took to Twitter to update its community, which consists of over 43.2 million daily active users.
"Still making progress on today's outage," the tweet reads. "We'll continue to keep you updated. Once again, we apologize for the delay. We know that this outage was not related to any specific experiences or partnerships on the platform."
This messaging rules out the Chipotle promotion, and yet leaves the entire Roblox fan base in the dark as to what is going on with their beloved game. Roblox's website is also down, offering nothing more than a static image that reads, "We're making things more awesome. Be back soon."
Given just how long this outage is, we're hoping Roblox Corporation comes forward soon with information about the what is happening to the game. Players are heavily invested in this game – either with worlds they created or money they've sunk into it just to play. Here's hoping it comes back soon. We rarely see games go offline for this long.
Original Story: Who doesn't want a free burrito from Chipotle? This tasty opportunity is currently being offered in Roblox through a limited Halloween-themed experience called the Chipotle Boorito Maze. On each day from October 8-31, the first 30,000 people who make it through the maze to the Chipotle restaurant will win a free (and real) burrito.
We don't know why Roblox is currently down, but the timing of it going offline for most players lines up with this promotion, leading us to believe a wave of players may be overloading the servers or there may be some problem with this new offering.
We know you're having issues using Roblox right now.

We're sorry and working hard to get things back to normal.

— Roblox (@Roblox) October 29, 2021
After going offline last night, Roblox is now working on recovery efforts, stating that some users are starting to have limited access to the game again. We're hoping it comes back online soon so we can all see this wild promotion with our own eyes. It reminds us of Burger King's silly Sneak King game that was sold by the chain. Roblox players can apparently dress up in a Chipotle-themed costume and are asked to track down ingredients in the maze, all while dodging monsters, too.
---
Have you earned your free boo-rito yet? Let us know in the comments below!
About Author