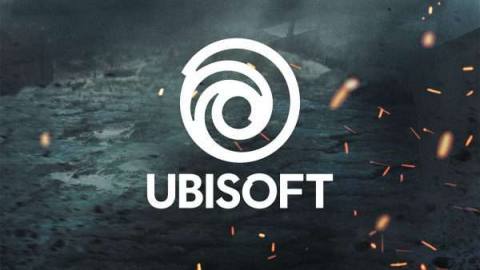 Ubisoft has announced plans to shake up its publishing strategy and rely less on traditional triple-A games releases in favor of 'high-end free-to-play' titles.
During the publisher's full-year earnings call that took place on Tuesday, Ubisoft noted that it wants to put less focus on its triple-A release and shift to a strategy that relies more on free-to-play games instead (and it's not the first time we've heard the company say this).
"In line with the evolution of our high-quality line-up that is increasingly diverse, we are moving on from our prior comment regarding releasing 3-4 premium AAAs per year," Ubisoft's chief financial officer, Frederick Duguet, explained during the call.
As per Duguet, releasing three or four premium "triple-A" games per year "is no longer a proper indication of [the publisher's] value creation dynamics," and as such the company intends to maintain "a high cadence of content delivery including powerful premium and free-to-play new releases.
"We think we have a great opportunity to meaningfully expand the audience of our biggest franchises," Duguet explained. "We've taken the time to learn from what we did last year with Hyper Scape. We're also learning with the launch we'll be making on Roller Champions, we've been learning a lot with Brawlhalla that is rapidly growing, and we think it is now the time to come with high-quality free-to-play games across all our biggest franchises, across all platforms.
"This is purely a financial communication evolution and doesn't change the fact that we continue to expect a high cadence of content delivery including powerful premium and free-to-play new releases," Duguet concluded.
This initially caused some confusion – certain sectors of social media lit up overnight with the dramatic claim that 'Assassin's Creed is dead', and so on.
Sean Lama, senior analyst at Ubisoft, took to Twitter to clarify what these comments actually mean in practice. "Regarding the Ubisoft comment, it's in reference to [free-to-play] becoming a larger share of the revenue pie, not an indication that there will be less traditional paid games like [Assasin's Creed]," he tweeted in reply to Geoff Keighley.
"The content mix is expanding, not changing. A good [comparison] is the evolution of [Call of Duty] since Warzone."
Perhaps looking at what Ubisoft is doing with The Division: Heartland sets the scene, somewhat: Heartland is a free-to-play survival shooter, coming to PC and consoles in 2021-2022, and seems to be targeting a similar audience to Warzone and Apex Legends in its setup. You can sign up for early tests at the link.
The company also pushed back multiplayer sea-faring strategy game, Skull and Bones, and new comments suggest the title will adhere to this free-to-play, service game outlook. The game is now scheduled for release during the company's next fiscal year, which kicks off in April 2022.
The post Ubisoft will rely less on AAA releases as it expands into free-to-play appeared first on VG247.