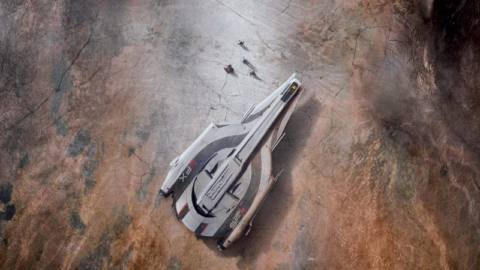 November 7 continues to be the gaming holiday where BioWare fans celebrate their favorite space-faring RPG franchise, Mass Effect. This year, BioWare released a blog post full of looking back at the series impact and this year's release of the Mass Effect Legendary Edition.
The blog also details new products fans can buy, sales on the games, and even new Mass Effect-themed Steam emotes. A giant infographic runs down the numbers on big choices Mass Effect Legendary Edition players went with, revealing 15% of people did not recruit Garrus, an option 85% of us can't calibrate our brains or our hearts to leave that precious boy behind. However, there's nary a mention about the future until the end of the post, which says, "We are, of course, hard at work on the next adventure in the Mass Effect universe." We knew that, though, after a teaser trailer premiered at The Game Awards last year.
It looked like that's all there was to this year's N7 Day. That is until the image below was posted on Twitter: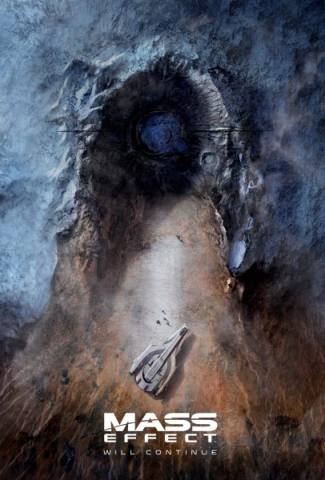 Speculations are flying left and right, with thoughts and theories about every detail in the picture, from the type of ship parked at the lower half to the crew walking away from it (one looks Krogan, while the rest are humanoid, like most playable Mass Effect species). The crater located at the top of the image looks suspiciously like the head of a Geth, the synthetic beings potentially wiped out by one of the endings in Mass Effect 3. Now, I'm no expert on the series, but the similarities are certainly there.
We'll have to wait a little longer for confirmation on what exactly we're looking at here, but until then, we'll have fun watching ecstatic fans comb for any bits of information.
---
What do you see in the teaser image? Are the Geth for sure back in the ME universe? Does the art have any hints of how BioWare will tie together the original trilogy with Andromeda? Are there other space races you can pick out of the starship lineup? Please give us your best guesses in the comments!
About Author