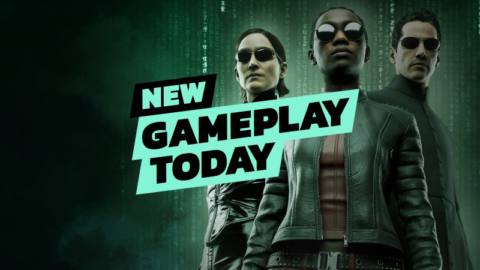 Among the numerous announcements to come out of The Game Awards, The Matrix Awakens was one of the coolest as well as the most puzzling. Not quite a game, per see, this free interactive experience serves as a tech demo to showcase Unreal Engine 5's horsepower using The Matrix universe as a backdrop. To say that it looks great is an understatement. We're still trying to lift our jaws off the floor thanks to the life-like fidelity of Awakens' city. 
Awakens puts you in control of an original character, though you do get to hang with Neo and Trinity during an exciting on-rails car chase/shooting gallery that we'll partially show off. You'll also get a glimpse at how Awakens lets players tinker with development tools to alter the look and feel of its world. 
Join Alex Stadink, Marcus Stewart, and Andrew Reiner as they delve into The Matrix Awakens' stunning digital playground. Be sure to check out our round-up of all the big announcements from The Game Awards, as well as the full list of award winners.  
About Author