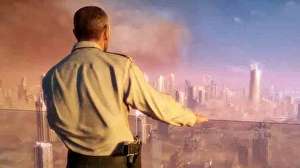 Chinese conglomerate Tencent now holds a majority stake in Yager, the Berlin-based developer behind cult favourite 2012 shooter Spec Ops: The Line.
Tencent first acquired a small stake in the company back in February 2020. At the time, Yager said it would put the funds towards its free-to-play multiplayer game The Cycle, and then unnamed future projects.
Today's news was revealed in an interview with Yager boss Timo Ullmann by German site gameswirtschaft.de, and picked up by Niko Partners analyst Daniel Ahmad. In it, Ullmann says the move comes ahead of a relaunch for The Cycle based on early access feedback.