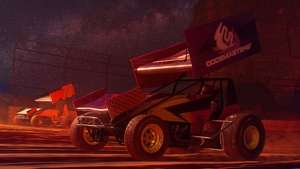 Take-Two has allowed its offer for UK games company Codemasters to lapse, paving the way for EA to seal the deal.
In November 2020, Borderlands and Grand Theft Auto publisher Take-Two agreed on a near-$1bn pricetag to snap up racing giant Codemasters.
But in December, EA swooped in with a $1.2bn offer, which was accepted by the Codemasters board. EA's offer is all-cash, valuing Codies at £6.04 for each ordinary share.