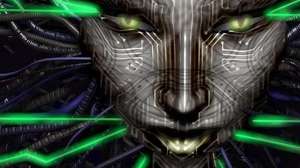 Nightdive Studio's upcoming enhanced edition of seminal sci-fi adventure System Shock 2 might be a little more ambitious than initially expected, with the developer now teasing VR support for the game in a new tweet.
System Shock 2 Enhanced Edition was initially announced back in 2019, and while Nightdive wasn't particularly forthcoming regarding the specific enhancements fans could expect on its release, the developer did confirm the game would include improvements to co-op play and employ the same engine used to create its enhanced version of System Shock 1 – which added the likes of 4K support, achievements, and improved controls.
Little has been seen of the project since that initial unveiling, leaving funs to ponder its progress, but now System Shock 2 Enhanced Edition has resurfaced in a new tweet from Nightdive, with the developer revealing a surprise new feature in the form of VR support.