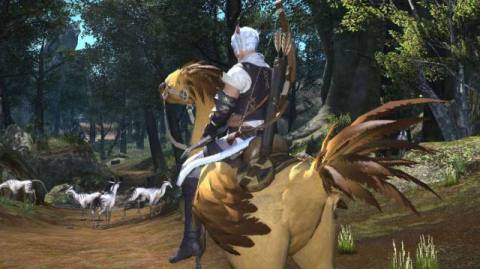 Final Fantasy 14's producer and director Naoki Yoshida has addressed the recent server congestion issues blighting the long-running MMO following a "staggering and unexpected" increase in the game's popularity.
"Final Fantasy 14 is currently experiencing a dramatic increase in its player base," Yoshida explained in a post to the game's website. "Recently, we have experienced record user numbers in all regions, with a vast amount of new players beginning their adventures." Indeed, the game successfully smashed its record for concurrent players on Steam earlier this month, reaching 47,542 concurrent players versus the previous record of 41,200 set in June 2019.
Although undoubtedly a boon for the potential longevity of the now-decade-old MMO, this "extreme influx" of new players, as Yoshida puts it, has placed a strain on Final Fantasy 14's servers, with congestion issues causing lengthy queue times and preventing players from creating new characters.