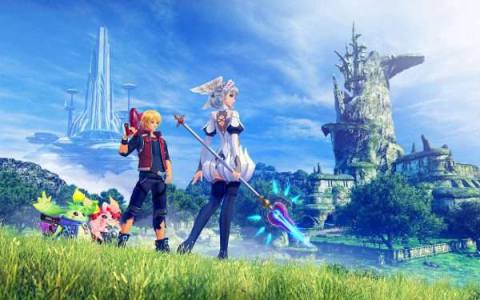 Who doesn't love a good Switch game? Right now, at Amazon US, there's a Switch game sale on various physical titles, so that you can save a few bucks on some great stuff.
Granted, this isn't a huge sale that Amazon is advertising or anything–several physical Switch titles happen to be discounted at the massive retailer, is all. But a Switch game sale doesn't need an incredible fanfare to save yourself a few dollars, you know?
First off, there are plenty of Mario titles That you can pick up for either $40 or $50. $40 seems to be about the lowest price most of the Mario titles go for, so now's a good time to grab what you want if it's at that price point! Mario 3D World and Mario Kart 8 Deluxe are at the $50 price point, but they're definitely worth the extra ten dollars.
If you're in more of an RPG mood, though, you're not out of luck! Whether you want some good action in Xenoblade or something slower with Fire Emblem, you can grab them for $40. Xenoblade Chronicles 2 is still chronically out of stock, but what can you do?
Let's not forget about Zelda, either! Breath of the Wild has been on sale for a long while now… but it's Breath of the Wild, you know? If you haven't picked it up yet, you really should. The prequel title, Hyrule Warriors: Age of Calamity, is also on sale. It doesn't show on sale, but the MSRP was $60. You can't go wrong with these two games!
Want to know about all the hot gaming deals as they're happening? Give Jelly Deals a follow on Twitter! Or, head over to the Jelly Deals site for regular buyer's guides and features on all sorts of tech, entertainment, and more.
The post Save on some great Switch games at Amazon US today, including Mario and Xenoblade appeared first on VG247.