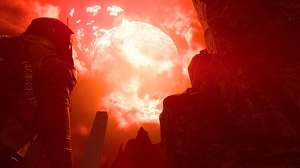 Patch 1.3.3 for PlayStation 5-exclusive roguelite Returnal was pulled by developer Housemarque last night after it was found to have corrupted saves.
Housemarque later released a follow-up patch (1.3.4) that fixed the save-related issues caused by the previous update, but the developer said those affected by the previous update (you'd get the CE-100028-1 error popup) would have to re-download the game.
"Our sincerest apologies," Housemarque tweeted.