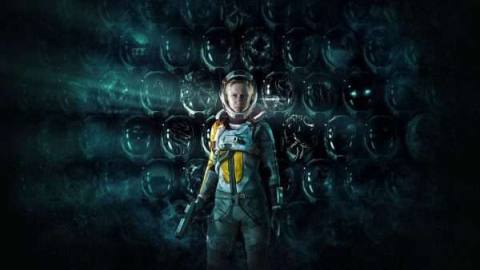 Returnal may one day allow players to save, and the developer is currently hashing out those details.
Returnal is Housemarque's rogue-like, but unlike many modern takes on the genre, the game does not allow you to save mid-run. Dying will send you back to the start, but so will any other reason that could cause to stop playing before a run is finished.
This has been a big point of criticism from critics as well as fans since the game's release. Though Housemarque did say it's aware of players' feedback on saves, it had nothing to announce – and now we know why.
Speaking to Axios Gaming, Housemarque marketing director Mikael Haveri said that the developer is currently exploring how to implement saves, but it's not a simple solution.
"We understand that there are some systems in place that are currently a hindering factor," said Haveri.
The solution, according to Haveri isn't yet clear, which is why the developer hasn't said much on the subject, beyond confirming it's under investigation.
"Currently, we just don't know exactly what it is," he explained. "So it's very difficult to announce anything, because I think there's a lot of different people looking for different things."
Mid-run saves are more crucial in Returnal than most other rogue-likes because of how long a run could take. Many simply can't commit four hours or so of uninterrupted game time.
If you're looking to pick up the game, start with our general Returnal FAQ covering many of the game's mechanics and lesser-known systems. And this story for our best Returnal weapon recommendations
The post Returnal dev hasn't yet figured out how to implement saves appeared first on VG247.