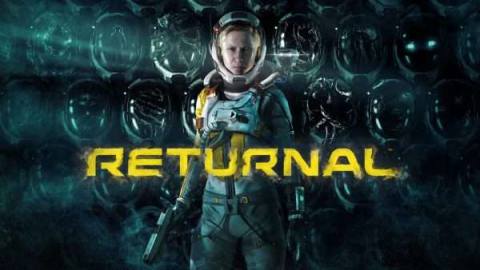 You may want to hold off on downloading today's Returnal patch.
Housemarque has announced that a new update is coming to Returnal later today. The patch, which has yet to be detailed, arrives at 12pm PT, 3pm ET, 8pm UK.
Alongside the announcement, Housemarque issued a warning to players not to download the patch if they have a run in-progress. The studio recommends turning off the PS5's auto update feature, as any console left in Rest Mode will automatically grab the patch once it's available.
When this happens, the game will restart to apply the patch, meaning whatever spot you left your run at when you suspended Returnal will be gone. This is the unfortunate result of not having a proper mid-run save system, as suspending Returnal is currently the only way to save a run in progress.
PSA: #Returnal patch and patch notes will go live tomorrow (May 5) at noon PST, 7pm GMT.

Set your #PS5 auto-update off to keep your run.
https://t.co/ICzxVHvCEq

— Housemarque (@Housemarque) May 4, 2021
The ability to save run progress has been one of the most requested features by players. Although Housemarque recognised this need, the developer hasn't said if it plans to implement the feature.
That said, Housemarque must see that asking players not to take a patch is more than a little awkward, particularly keeping in mind that the game has been crashing for many players, myself included. There's also another major bug that prevents doors and containers from opening, causing players to get stuck.
These are all problems that could potentially be solved by applying the patch, which players with in-progress runs will have to hold off on.
If you're not making enough progress in your own runs, our Returnal tips may highlight some things you hadn't considered. You should also see our recommendations for the best weapons in Returnal.
The post Returnal dev asks players to turn off PS5 auto updates to avoid losing their in-progress runs appeared first on VG247.