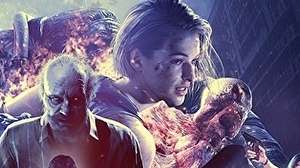 Re:Verse, the upcoming multiplayer Resident Evil thing you'll get with Village, will get an open beta next month.
Capcom will run the test from Wednesday 7th April at 11pm PT (8th April at 7am UK) to Saturday 10th April at 11pm PT (11th April at 7am UK).
The open beta will be available to try on PlayStation 4, Xbox One and PC via Steam, and you can get the download going early from Monday 5th April at 5pm PT (6th April at 1am UK).