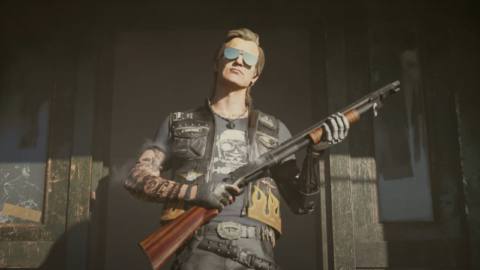 PUBG Studios' upcoming PUBG Mobile sequel, New State, will launch on November 11. 
This news comes by way of Video Games Chronicle, which reports that New State, a game set in the future of the PUBG universe, will be a free-to-play, season-based, live-service game. It will launch in 200 different countries and will feature 17 languages in-game for players to choose from. 
Click here to watch embedded media
New State is already incredibly popular, weeks ahead of its official launch on mobile devices. Over 50 million players have pre-registered for the game. Set in 2051, New State will feature four maps at launch, including the Troi and Erangel maps from the original console and PC PUBG release. 
According to VGC, PUBG Studios says the mobile title's gunplay system is "on par with what's found in the PC version" of PUBG. It features a unique player recruitment system, too, as well as plenty of weapon customization. New State's last technical test before its official launch will take place from October 29 through October 30 in 28 countries worldwide. 
While waiting for PUBG New State to launch on iOS and Android platforms next month, check out the original announcement for New State and then watch this Callisto Protocol trailer, which showcases the Dead Space-like horror game set in the same universe as PUBG, after that.
[Source: Video Games Chronicle]
---
Will you be checking out PUBG New State when it launches next month? Let us know in the comments below!
About Author