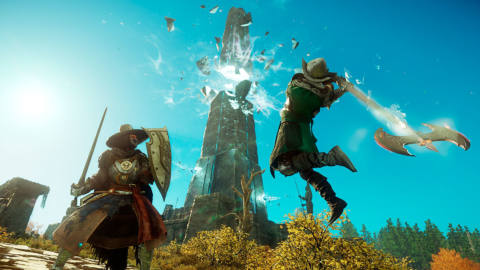 New World's popularity continues to be a thorn in Amazon Games Studios' side, ironically enough. Though there are many upsides to having a huge concurrent player count on Steam at any given time, there are also myriad logisitcal problems that come with that.
For starters, New World's full servers won't accept new character creations, with full servers will appearing greyed out, preventing players from accidentally picking them as a home for their new characters.
Now, Amazon is going a step further and introducing measures that will quickly kick players out of the game and back to the main menu if they're detected by the game's AFK tools.