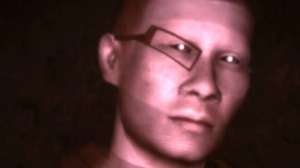 BioWare has changed a Mass Effect character's race from human to turian – fixing a long-standing issue many (correctly) assumed was a bug.
THERE MAY BE MASS EFFECT 1 SPOILERS AHEAD.
Elanos Haliat, a human-hating pirate and previous leader of the Terminus Systems, appears in Mass Effect 1 on the world of Agebinium. Shepard encounters him when investigating a mysterious nuclear probe which needs to be defused.