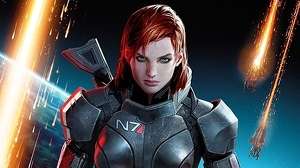 Mass Effect Legendary Edition features BioWare's full trilogy in its most accessible form yet – but it also lets you pick and choose to play individual games.
Perhaps you just want to play Mass Effect 3? Or maybe you want to start with ME2, as the series fleshes out its roster of characters, and skip ME1's Mako?
Well, all of this – as it always did – plays into the trilogy's big finale. Avoiding spoilers, it's worth remembering that whatever Shepard's own individual choices might be, these choices are also affected by how many War Assets you've collected across the trilogy.