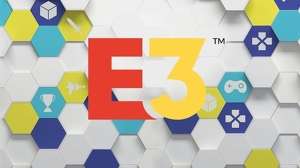 Last month we heard that, rather unsurprisingly, this year's E3 will be an online-only event due to the ongoing Covid-19 pandemic. We now have an idea of how that's going to work in practice, as the ESA has announced an online portal and app for E3 2021.
In a press release, the ESA described the online portal and app as "a key hub for the duration of the show". It will feature hosted events, virtual booths, online forums, video conferencing, and even profile and avatar creation. The exhibitor booths will have special events along with VOD content and articles, and will act as "hubs within the portal for key announcements and game information tied to each exhibitor". It gets weirder from here – the app will also have lounges, described as "gathering spots for all E3 attendees," along with leaderboards. The leaderboards are apparently "gamified show elements that can be collected and displayed, encouraging fans to interact in as many ways as possible". Learning about games is a game now, I suppose.
The portal and app will also show the E3 live broadcast, complete with interactive overlays featuring viewer polls and tweets. That makes a change from watching thousands of people demand Elden Ring in Twitch chat – although it's worth noting the broadcast will still air on the usual range of platforms, including E3's YouTube channel, Facebook, Twitter and Twitch.