The latest update in the new year for Rogue Company has arrived! This update features a new Rogue and many new quality of life updates as part of our Project Saint initiative!
Glimpse is the result of a genetic engineering program trying to develop a super-assassin. She was deemed a 'failure' and was scheduled for destruction as the program believed she was too empathetic. She escaped destruction with cloaking tech and now vows to stop those responsible for her traumatic experience in the program. Glimpse joins Rogue Company to continue the united fight against the villainous organization, Jackal.
Looking to get the upper hand and sneak up on your foes? Glimpse's Camouflage ability gives you the perfect opportunity. Activate her ability to become invisible to the enemy team, but be careful because quick movements and taking damage will make you easier to see. Due to Glimpse's genetically heightened senses, her passive, Sleighty, allows you to periodically detect enemies around you.
"Glimpse's abilities will push the limits of her foes, as her development pushed the technical limits of our Engine," says Technical Artist Zoey Schlemper. "The Programming, Engine, VFX, and Technical Art teams worked together to create multiple custom systems to ensure Glimpse's new Camouflage tech looks as good as it feels."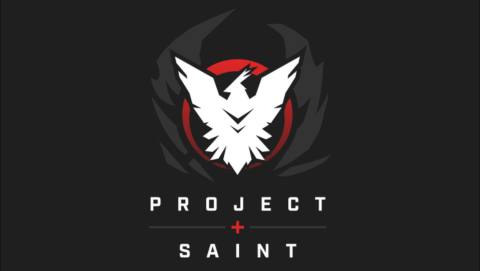 Project Saint is a main focus for the development team in the new year. This initiative features fixing bug issues and implementing new quality of life updates for a smoother Rogue Company gameplay experience. Some of the features include a new passive for Vy, a larger shield for Sigrid, the ability to block players, and more! Be on the lookout for these new details in upcoming updates!
Glimpse is now available in Rogue Company on Xbox One X|S. Play for free today!

Rogue Company
Gear up and drop in to Rogue Company, the third-person tactical action shooter that puts the fate of the world in your hands. Defeat the enemy team in objective and action based game modes featuring exotic locales, thrilling gun-play, and explosions…lots of explosions. Assemble your team and play FREE now! Skydive into high-stakes missions in hot spots around the globe. Take part in action-packed 4v4 and 6v6 game modes; control the point in King of the Hill, fight to survive in Strikeout, or plant and defuse bombs in Demolition. Looking to be more competitive? Join the Ranked queue to show off your skills. Or relax in a rotating Limited-Time Mode. Drop in as one of the many agents of Rogue Company, each with their own unique set of skills, weapons, and gadgets! Fire explosive napalm with Switchblade's Chaos Launcher, use Saint's revive drone to save your teammates, or take the enemy team offline with a hack from Gl1tch. Which Rogue and play style will you choose? Throughout each match, you'll earn cash to spend in the in-game store. Choose how you approach each round — will you buy a katana to get up-and-personal with your foes, or the Tyr sniper rifle to take them down from afar? You can also unlock high-tech gadgets, ranging from Dima's favorite explosives to a disorienting tear gas. Rogue Company is 100% Free to Play. All Rogues can be unlocked free and come with additional free rewards that you can collect just by playing the game. Even better: Rogue Company supports full cross-play and cross-progression, meaning you can play with your friends regardless of platform, and bring your unlocks wherever you game. Are you ready to save the day, look good, and get paid? Download Rogue Company and play for FREE today!
Related:
PUBG: Battlegrounds is Now Free to Play
Gifts and Gear for DC Universe Online's Anniversary
New Rogue Company, Smite, and Paladins Seasons Revealed at Hi-Rez Showcase
Source
About Author