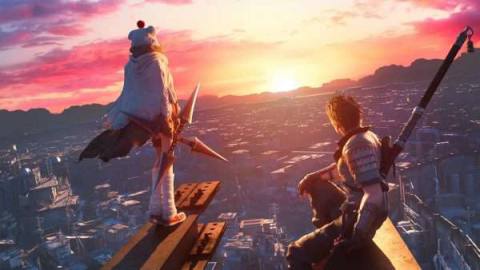 It sure sounds like mechanics and features that appear in Final Fantasy 7 Remake Intergrade will feature in Final Fantasy Remake Part 2, the game's co-director has said.
Ever since it was announced, Final Fantasy 7 Remake Intergrade has been lauded as a decent stop-gap between the launch of Final Fantasy 7 Remake and whatever comes next in terms of full-length sequels.
The Intermission ramps up effects quality, offers framerate and visuals modes, brings sharper textures, and also introduces a few new gameplay elements. And some of those are expected to stick around in the future.
In a new interview with The Washington Post, co-director Naoki Hamaguchi noted that various enhancements – specifically the team-up moves Yuffie and Sonon perform – will likely be present in Final Fantasy 7 Remake Part 2.
"From that perspective, I am rather satisfied with this final form, in which the strategic element of the command-based battle from the original co-exists with the real-time, action-oriented battle," Hamaguchi said.
"Additionally, with Intermission, there's another element introduced: combo moves where Yuffie and Sonon team up, which makes for a different feel in battle strategy. I would like to leverage these, including other elements we tried out in 'Intermission,' in our next story."
In terms of what we can actually expect from Final Fantasy 7 Remake Part 2, the news is light. We know it's in production at Square Enix, and that the team wants to continue subverting fan expectations. We also know that the game will leverage the full power of the PS5.
The sequel has yet to be officially announced, though.
The post Final Fantasy 7 Remake Intergrade mechanics are probably going to appear in Part 2, says director appeared first on VG247.