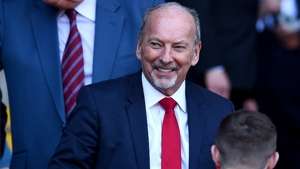 Former EA executive Peter Moore has returned to the game industry, joining engine maker Unity as senior vice president of Sports and Live Entertainment.
Moore announced the news on Twitter.
Moore's career in video games began at Sega, where he worked to launch the Dreamcast in North America. He later joined Microsoft to work on the Xbox, displaying tattoos of Halo 2 and Grand Theft Auto 4 during E3 announcements. The video below shows the Halo 2 E3 2004 demo during which Moore showed off his Halo 2 release date tattoo.