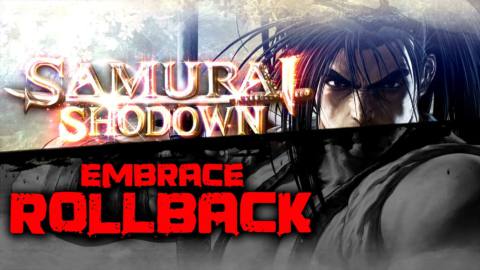 Evo 2022 just wrapped up this morning, and as a UK resident who stayed up to watch the whole thing until roughly 30 minutes before work started, it was exhausting. I'm not talking about the run time, I'm talking about the back-to-back banger announcements coming from multiple fighting game developers over the weekend. A large quantity of which, you'll be happy to know, revolves around the implementation of rollback netcode.
For those not in the know, rollback netcode has kind of been the hot topic over the past few years (although arguably it's been heating up for over a decade now), reaching its burning point during the worldwide COVID-19 lockdowns. While before a large chunk of games struggled to match you up with opponents online without lag, dropped frames, or teleporting, we've now seen a vast selection of games past present and future featuring this improved netcode moving forward.
While new characters may seem far more exciting for the average player, and this weekend didn't hold back with announcements for rad new roster additions, it's way more important in my book to see pre-existing games with entrenched communities get the support they need via online overhauls.