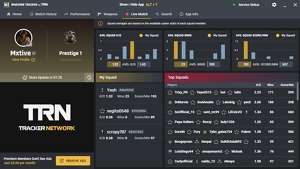 A popular third-party Call of Duty: Warzone stats tracker app is back online after its creators held successful talks with Activision.
Warzone Tracker was one of a number of overlay apps on the Overwolf network that were disabled earlier this year following an update to the battle royale.
This update, issued in response to an Activision API terms of service breach by a separate app on the Overwolf framework, had the knock-on effect of blocking Overwolf entirely, preventing its use while the PC version of Warzone was in use.