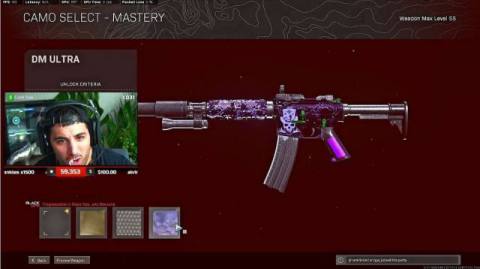 In a surprising twist on the normal Call of Duty: Warzone cheating issues that have plagued the battle royale since launch, hackers appear to be boosting high-profile streamers' accounts to level 1000 and unlocking their weapon camos.
A raft of popular Warzone streamers were shocked to see their accounts hit the maximum level 1000 while playing last night, and all Black Ops Cold War weapons in the game hit maximum level, complete with all camos unlocked.
Yes, even the incredibly difficult to obtain Dark Matter camos for these weapons were unlocked.