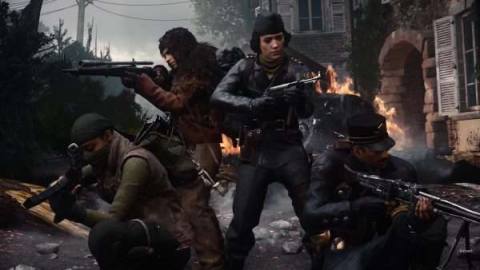 The developer of this year's Call of Duty has been very busy on Battle.net recently.
Call of Duty 2021, reportedly a sequel to WW2 named Vanguard, has popped up on the database of Activision's Battle.net launcher under the codename Slipstream.
As spotted by Helba, the developer behind BlizzTrack – a site dedicated to cataloguing library and store updates for Battle.net – Slipstream has seen updates on an almost daily basis. The game is sometimes referred to as "Fore", and other times outright "COD2021".
Alongside a CDN manifest, and several developer builds, Slipstream also has several logos on Battle.net. As you can see in the Tweet below, the styling of the logo bears a resemblance to other WW2 media, and indicates that reports of the series' return to that theatre of war are accurate.
#CallofDuty what is this logo that was slated right along side Call of Duty 2021 assets in https://t.co/DZWiyUuqNz pic.twitter.com/cjxK7eOMC2

— Helba (@Helba_The_AI) June 30, 2021
It's not clear whether Slipstream will be the game's final name, or simply another codename. Prior to the release of last year's Black Ops Cold War, references to a Call of Duty game dubbed The Red Door popped up on the PlayStation and Xbox networks. Those ended up being files for various development builds. Anyone who played the game's campaign later realised why that name was chosen, of course, and this could be a similar case here.
As for why the files are on Battle.net in the first place, this could simply be a side effect of everyone working from home. Game developers and publishers have been getting creative with how they distribute in-development builds amongst team members and testers. It's also possible some of those builds are intended for the public, such as through limited alpha/beta tests that have yet to be announced.
The next Call of Duty game, which Activision confirmed is on track for release later this year, has not been officially revealed. If recent history is any indication, Activision may unveil the game in Warzone later in the summer.
The post Call of Duty 2021 shows up on Battle.net under the codename Slipstream appeared first on VG247.