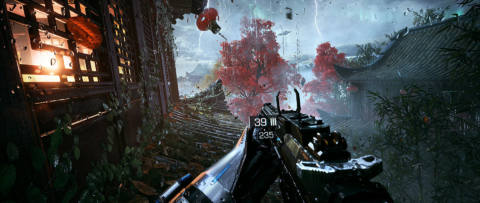 If you are a fan of the incredibly fast and furious first-person shooter, Bright Memory, you've no doubt been keeping your ear to the ground for news about anything to do with Bright Memory: Infinite.
Back in Septmeber, we got news that Bright Memory Infinite, the first-person shooter created by solo developer FYQD Studio, would launch on on Xbox Series S/X at some point this year. As we trudge diligently towards 2022, there's still no word of a console release date for the title – but at least we've got word on the PC version.
Bright Memory Infinite, as per the new trailer above, will arrive on PC via Steam and GOG on November 11. There is still no word on the Xbox versions of the game, but they appear to still be in development and it stands to reason you can still expect the game to land on Xbox Series X/S at some point – we just don't know when.
About Author