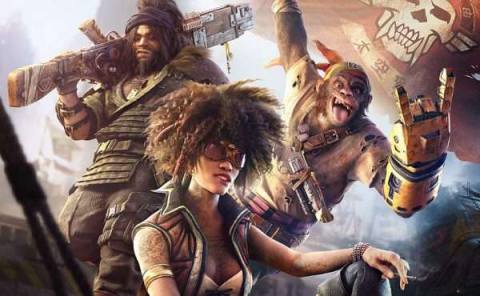 Beyond Good and Evil 2 is not a fever dream we collectively had, Ubisoft promises.
Beyond Good and Evil 2 is a real game that's still in development at Ubisoft. As part of a report on its Q1 FY22 financials, the French publisher specifically namedropped the game among those it has "ambitious" plans for.
Reviving the Beyond Good and Evil brand with BG&E 2 is one of Ubisoft's goals with its AAA division, alongside expanding Assassin's Creed Valhalla with a second year of content, the release of Far Cry 6, broadening the Rainbow Six audience with Extraction, and capitalising on the Nintendo Switch's massive player base with Mario + Rabbids: Sparks of Hope.
The confusing thing is that all those games have release dates, and have been constantly shown at various events since the moment of their reveal, whereas Beyond Good and Evil 2 has been absent for three years. In fact, Ubisoft does not have a release target for the game.
When asked whether the game could appear in Ubisoft's fiscal year 2024, CFO Frederick Duguet said it's too early to tell. "We are progressing well with Beyond Good and Evil 2, but it's too early to tell you more at this stage," Duguet revealed (via PC Gamer).
It's worth noting that Beyond Good and Evil 2 was the passion project of longtime designer Michel Ancel, who left Ubisoft nearly a year ago. Though Ubisoft said at the time that Ancel's involvement with the project ended before his departure, that didn't exactly give us hope that we'll one day be playing the game.
Beyond Good and Evil 2 has technically been in development since 2012, but entered pre-production around 2016. Our first look at it came at E3 2017, followed by a few other live demos about a year later. Since then, however, it's been dead quiet.
The post Beyond Good and Evil 2 is still in development, but "too early" to say when it might arrive appeared first on VG247.