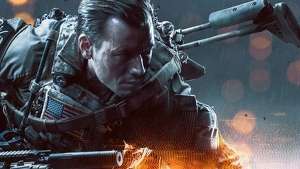 EA has discussed how Battlefield 6 will benefit from its development focus having been on current-gen consoles – PlayStation 5 and Xbox Series X/S – even though it will also launch on last-gen hardware – PS4 and Xbox One.
The fact Battlefield 6 will not be exclusive to current-gen consoles seems somewhat obvious, in the grand scheme of things – with scalpers and low stock still prevalent and a huge, active install base for PS4 and Xbox One. But EA only made it official for the first time last night, in an earnings call to investors.
"So yes, Battlefield will be available for both current-gen and next-gen as will our sports titles," EA boss Andrew Wilson said.