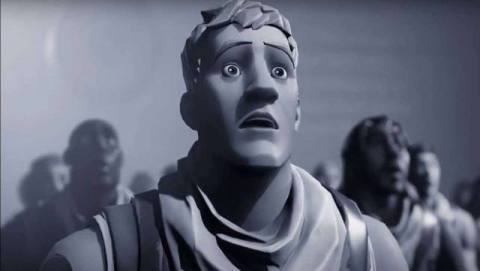 But Epic won't make the cut.
The very public spat between Apple and Epic Games over App Store fees has taken a particularly interesting turn today, as Apple has announced it's reducing its fees for some developers: but only for those earning less than $1m (£754k) in revenue per year.
The App Store Small Business Program comes into effect on 1st January, and will see fees reduced from the standard 30 per cent to 15 per cent for developers that qualify. The decision to halve fees should significantly benefit indie and small developers, with Apple saying the change will impact the "vast majority" of developers (via The Verge). New developers will qualify immediately, while others will need to apply based on their proceeds in 2020.
It's a major change for the App Store, but it's worth noting this will likely make only a tiny dent in Apple's earnings. App analytics firm Sensor Tower estimates that while the change will cover 98 per cent of companies that pay Apple a commission, these developers accounted for less than five per cent of the App Store's revenues last year (via The New York Times).
Epic Games, of course, has been one of the most vocal opponents of App Store fees, initiating a dramatic legal battle after it introduced an alternative payment system to Fortnite mobile (resulting in Apple and Google pulling the game from their stores). Ironically, Epic will not qualify for this new reduction in fees, despite the fact it has positioned itself as fighting on behalf of all developers, and has argued the "exorbitant" 30 per cent fees on Apple and Google's stores have stifled competition. This move from Apple could make it harder for Epic to argue it's championing smaller developers with its lawsuit, as most seem to now be included in the reduction. Although given Epic has previously complained Apple has blocked payments methods such as Mastercard and Paypal, which charge 2.5 to 3.5 per cent rates, Epic may well argue this reduction doesn't go far enough.
Pressure on Apple is coming from sources other than Epic, of course: the company's App Store business practices are currently the focus of an antitrust investigation by the European Commission, while president-elect Joe Biden's transition team has indicated it wants to see tougher antitrust enforcement in the US (via Reuters). The House Judiciary Committee published findings earlier this year recommending Congress define a new standard for antitrust violations, and with a Biden administration coming into office, that's now looking somewhat more likely – although Republicans and Democrats remain split on how to take action (via The Verge).
Beyond the App Store payment dispute with Epic, Apple has taken a fair bit of heat from other companies this year, including Microsoft after Apple blocked its attempt to bring xCloud to iOS. Perhaps a bit of good publicity was sorely needed.
Meanwhile, Epic Games has brought its argument with Apple to the Australian courts, where it has initiated legal proceedings in Australia's Federal Court. According to the Sydney Morning Herald, the filing claims Apple is breaching Australian consumer law by preventing competition in its ecosystem for in-app payments and downloads. "It's another set of laws under which Apple's practices are clearly in violation, and another chance to get this issue really thoroughly examined," Sweeney told the Herald earlier today (before Apple's fee changes were announced). "There's a really big and growing mobile software industry in Australia, a lot of great game developers, and they all suffer dearly by Apple and Google's 30 per cent tax. I doubt there's a single developer in Australia who makes more profit from their own games then Apple and Google make from their games."