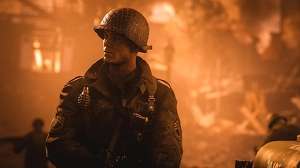 Activision has committed to an autumn 2021 release for this year's Call of Duty game.
During a financial call last night, Activision confirmed for the first time that Call of Duty WW2 developer Sledgehammer is leading development of this year's title.
Eurogamer has already reported Sledgehammer is making Call of Duty WW2 Vanguard.