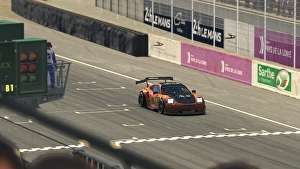 Hello! Welcome to a new regular feature where we write a little bit about some of the games we've found ourselves playing over the last few weeks. This time: A Ubisoft Battle Royale, a truly immersive sim, and fun with cards.
Designers: be careful with your fonts. My wife thinks Hyper Scape is called Hyper Slap. Such is the confusing retro-futurism of the title screen. She'll come into the living room: "Oh, you're playing Hyper Slap again."
I am playing Hyper Scape again. I am terrible at it, and as the audience dwindles it takes longer and longer to get a match going, which is an awful fate for a Battle Royale, which needs so many players. But when the matches do kick off, I feel like this might be an underappreciated charmer. Combat is brisk and movement is wonderfully smooth, but it's the map that has me: a sort of grey-box take on a European city, right down to a huge model of Notre Dame.