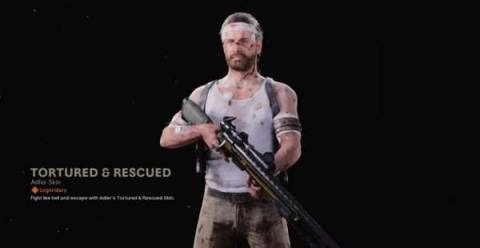 Raven has done right by Warzone players who couldn't get the Adler skin the proper way.
The launch of Season 3 in Warzone and Black Ops Cold War introduced its share of problems to the games, as players have come to expect. One of those affected the Hunt for Adler in-game event, which kicked off alongside the season.
The event's structure was fairly simple: asking players to complete basic tasks in either Black Ops Cold War multiplayer, or Warzone. Unfortunately, the Warzone portion of the event didn't work as intended. Players were tasked with picking up and completing certain contracts in Warzone, but progress didn't track for many.
There was also another problem where the marked intel would sometimes not spawn in the match. By the time Raven managed to fix these bugs, the limited-time event had nearly reached its end, so the developer promised to find a solution.
Many expected the event to simply be extended, but Raven saved everyone the trouble and announced that anyone who logs into Warzone from now until the end of Season 3 will receive the Tortured & Rescued Adler Skin for free. You may already have the skin if you played Warzone over the weekend, so check your operators menu for that green dot and the skin.
Raven seems to have been on the ball lately with regards to Warzone. The developer made a big number of balance tweaks, shaking up the weapon meta considerably. Raven also said it's keeping an eye on a number of popular weapons, promising to pre-emptively nerf them before they dominate.
In the months to come, you should also expect Warzone to properly support PS5 and Xbox Series X/S, with native patches for the new consoles currently in the works.
The post Warzone players all get the Adler event skin after a bug prevented most from earning it appeared first on VG247.