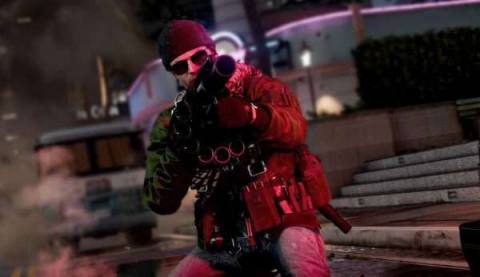 Raven Software has rolled out a new Call of Duty Warzone patch as it takes aim at a few more problem weapons in the game.
First up, the latest patch for the game has fixed some fairly serious issues with the title – the most problematic coming from the Hunt for Adler limited-time event. Completion should now be registered when you tackle the tasks, and intel should spawn correctly too.
The event was supposed to conclude on April 28, but it looks like Raven is considering extending the end date in response to the various issues players have had.
The Verdansk '84 under-map exploits that had been proliferating online have also been addressed, hopefully putting an end to under-handed players' subterranean shenanigans.
Looking ahead, the developer has teased a couple of future patch notes that look set to affect the performance of some of the game's most notable weapons in the current meta. "Balance adjustments to the CR-56 AMAX, FARA 83, and Bullfrog" are set to arrive soon, alongside changes to "ADS Firing Speed on Cold War attachments".
The introduction of the Season 3 in Black Ops Cold War and Warzone patch has certainly shaken things up a touch, so it's interesting to see how quickly Raven is identifying balance tweaks and planning to fold them into the live game.
Here's hoping the resulting balance changes and new weapons that arrive in the coming weeks and months aren't as straight-up busted as some previous Warzone additions, then.
The post Warzone patch fixes out-of-map exploits as Raven teases balance tweaks for FARA, AMAX appeared first on VG247.