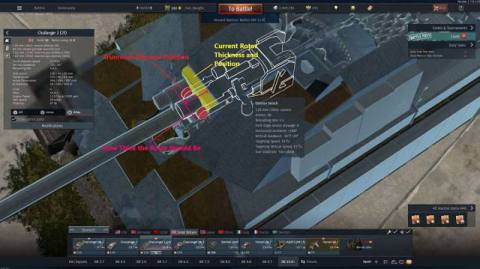 War Thunder players take their tanks seriously. But one player perhaps took things a bit too far.
The player in question, known as Pyrophoric, took to the War Thunder forum to post an image from a Challenger 2 battle tank Army Equipment Support Publication (AESP) – like a user manual – to try to convince developer Gaijin Entertainment the in-game version isn't authentic to the real-life version.
According to a post by the UK Defence Journal, the image had its "UK Restricted" label crossed out, with an "UNCLASSIFIED" stamp added. Various parts were reportedly fully blacked out.