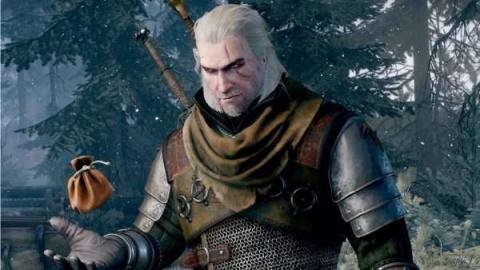 CD Projekt Red looks to be soliciting work from intrepid Witcher 3 PC modders.
One of CD Projekt Red's current projects is the next-gen upgrade for The Witcher 3: Wild Hunt. This patch is due out later this year, and it's going to enhance many of the game's visuals to bring them more in line with next-gen expectations.
The free upgrade is also in development for PC. One thing PC players may not have counted on, however, is that the upgrade will use some of the best mods they may already be familiar with.
HalkHogan, creator of The Witcher 3 HD Rework mod, which we've covered repeatedly, has made an unusual announcement on the mod's Nexus Mods page.
"It's been a long time since the last video. I know I announced a new HDRP preview in early March but I was silent the whole time. Sorry for that," they explained.
"But in return, I have some good news, and the reasons why I was quiet and why I don't have too much to show. I think the most important news is that I got an official message from CDPR about cooperation. While it's not certain yet, it's very likely that HDRP will be included in the official next generation update. I will inform you what's next."
CD Projekt Red confirmed this to Kotaku, and revealed that it's actually talking to a number of PC modders, with the intention of working their mods into the upgrade alongside the developer's own efforts.
"As of this time, however, we do not have any binding agreements with any such party," CD Projekt Red revealed.
Though Kotaku asked, CDPR didn't say if and how modders will be compensated for their work. Given that these are only early talks for now, much of that is likely still in flux.
The post The Witcher 3's PS5 and Xbox Series X upgrade could be using some PC mods appeared first on VG247.