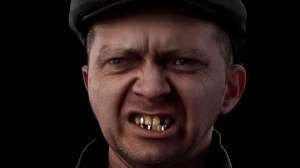 The Stalker 2 developers are using a custom teeth tool to make each character's smile unique.
In a new video showing off some of the detailed character and weapon models in Stalker 2, GSC Game World's Zakhar Bocharov said the developers are using a custom tool to remove teeth, or replace teeth with variants such as dental crowns.
This custom teeth tool ensures each character looks completely unique. "Literally every human in Stalker 2 has a one-of-a-kind smile – or grin, I suppose," Bocharov said.