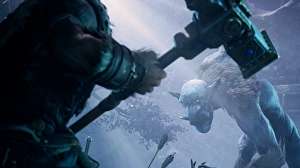 Dark Alliance is back, many years after the originals made Dungeons & Dragons work as a co-op action RPG on PlayStation 2 and Xbox, and many months after this spiritual successor was first announced. But after an AWOL 2020, we now have a final and firm release date of 22nd June 2021.
So what does a new Dark Alliance game look like? Because we haven't actually seen it before now, except for an in-engine teaser that didn't give a lot away.
Now, though, I've played it.