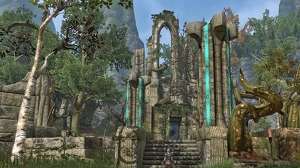 Netflix is reportedly planning to create a TV show based on the The Elder Scrolls franchise.
Capitalising on the success of similar adaptations that turned The Witcher and Castlevania into strong shows on the streaming service, it's now rumoured that Netflix is looking to repeat the formula with a show based upon Bethesda's action RPG, too.
The rumour comes via industry insider Daniel Ritchtman (£) (thanks, Game Rant), who reports Netflix is looking to adapt the fan-favourite franchise. Admittedly it's only a rumour right now – as yet we haven't heard from Bethesda, Microsoft or Netflix – but given there are already plans to turn Fallout 4 into a TV show, it's certainly a plausible one.