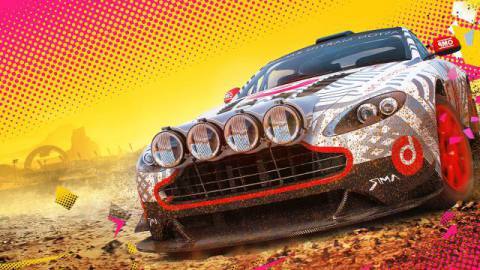 Take-Two Interactive, is currently in talks to acquire Codemasters, the developers behind the Dirt, F1, and Project Cars racing franchises. If the deal goes through, Take-Two will add Codemasters to its roster of developers which includes Rockstar, 2K, Private Division, and more.
In a press release, Take-Two announced their intentions to acquire the entire share capital of Codemasters. According to the press release, the Board of Codemasters intends to recommend to shareholders to accept Take-Two's offer.
"Take-Two believes that the combination of Take-Two and Codemasters would bring together two world-class interactive entertainment portfolios, with a highly complementary fit between Take-Two's 2K publishing label and Codemasters in the racing genre," Take-Two stated.
"In addition, Take-Two believes that it can bring benefits to Codemasters' performance by leveraging Take-Two's global distribution network and 2K's core operating expertise in publishing, including live operations, analytics, product development, and brand and performance marketing."
Take-Two currently owns several major properties such as Rockstar's Grand Theft Auto and Red Dead Redemption. They also own 2K, makers of the popular NBA 2K, PGA Tour, and Mafia franchises among others. Take-Two has also made ventures into smaller (or at least less massive) labels like Private Division, which published Obsidian's The Outer Worlds and the Kerbal Space Program franchise.
Projects currently in development at Take-Two's various outfits include GTA 5 for PS5 and Xbox Series X, as well as a new BioShock game developed by the newly formed Cloud Chamber.
The deal is still tentative, pending due diligence checking.
Codemasters also recently published the Fast & the Furious Crossroads game.
Joseph Knoop is a writer/producer for IGN. Rally with him on Twitter.News Source