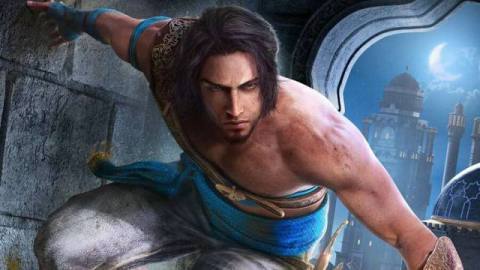 In September, the long-rumoured Prince of Persia: The Sands of Time Remake was officially announced for Xbox One, PlayStation 4 and PC.
While there was no formal mention of a Nintendo release, a Ubisoft Twitter account at the time posted and then removed a tweet making reference to a Switch version. Pre-orders for a Switch copy of the game also temporarily went live and this followed with box art surfacing online.
To top it off, another two retailer listings for a Nintendo Switch version of the game have now appeared in Greece (thanks, Nintendo Life user Geobros). These websites include GameExplorers and The Console Club. The same cover art is once again on display, and the release date is also 21st January next year, which lines up with the launch on other platforms.
Senior analyst at Niko Partners Daniel Ahmad (who previously implied the remake wouldn't be coming to the Switch at all) more recently said a Nintendo release wouldn't be happening "in January".
Both of the above-mentioned websites have already revealed a local version of the recently announced Final Fantasy VII / VIII Remastered Twin Pack well ahead of its official announcement.
If we hear anything official about the upcoming Prince of Persia remake coming to the Switch, we'll be sure to let you know. In the meantime, tell us if you would like to see this title released on Nintendo hardware.