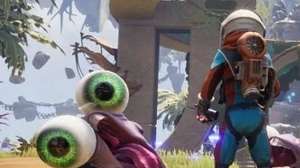 Stadia has said it will try to fix a bug stopping people from playing Journey to the Savage Planet – a game from the studio it acquired, but whose staff it has now made redundant.
The bug is a serious one – the game currently freezes on the main menu, making it unplayable – but has so far lain unaddressed, as there is no-one left to fix it.
Reddit user lordubuntu first flagged the issue at the beginning of February – just a day after Google announced it would shut down its internal Stadia studios, including Journey to the Savage Planet's developer, with around 150 jobs affected.