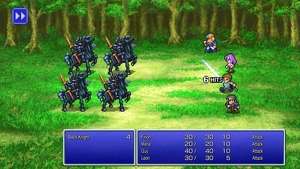 Square Enix has announced a release date for three games in its Final Fantasy pixel remaster collection.
The pixel remaster Final Fantasy, Final Fantasy 2, and Final Fantasy 3 will all launch on 29th July for mobile platforms and Steam.
The remasters feature updated 2D pixel character and background graphics, rearrange soundtracks, overseen by original composer Nobuo Uematsu, improved gameplay, auto-battle option, illustration gallery, music player, and the ability to save at any time.