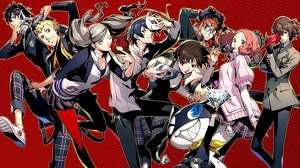 Sega has topped the chart of review aggregate website Metacritic's game publisher of the year rankings.
The company had 38 products scored over the year, 95 per cent of which were judged "good" – including the notable Persona 5 Royale and Yakuza 0 – and zero per cent as "bad". This gives the publisher an average Metacritic score for its 2020 releases of 81.6 per cent.
"Now in its seventh decade, the Japanese gaming company had quite a good 2020, shooting up 17 places in our annual rankings to take the crown as our number one publisher of the year," the rankings said.