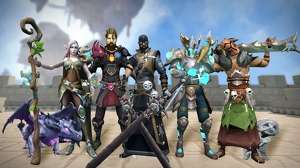 RuneScape developer Jagex has been bought again.
This time it's US private equity giant Carlyle Group that's snapped up a majority stake in the Cambridge games studio.
The Carlyle Group did not disclose the terms of the transaction, but The Daily Telegraph reported the value of the deal is expected to be more than the $530m (£390m) paid for Jagex when it was acquired from its previous Chinese owners by a US holding company in 2020.