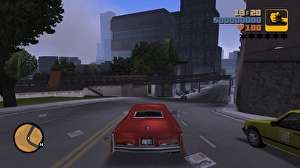 Reverse-engineered GTA code was restored after its developer filed a DMCA counterclaim on GitHub.
TorrentFreak reports GitHub restored a fork of the fan-made re3 project after its creator filed a Digital Millennium Copyright Act (DMCA) takedown counter-claim.
As Eurogamer reported in February, the Grand Theft Auto 3 and Vice City reverse-engineering fan project known as re3 was hit by a DMCA filed by Rockstar parent company Take-Two that claimed copyright infringement.