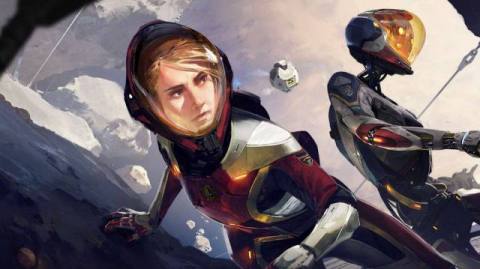 Lone Echo 2, the sequel to developer Ready at Dawn's acclaimed 2017 zero-gravity VR adventure, finally – after a series of coronavirus-related delays – has a release date, and will be heading to Oculus devices on 24th August.
Lone Echo 2, which was initially announced back in 2018 for a release the following year, picks up after the events of the first game, catapulting protagonists Captain Olivia Rhodes and player-controlled android Echo One (nicknamed "Jack") 400 years into the future, where an abandoned space station holds the key to returning home.
Once again, Ready at Dawn has crafted a moody sci-fi adventure built around zero-gravity traversal and puzzling, with the developer promising "sharp visuals", "complex challenges", and "startling discoveries" as its "emotional" far-future story unfolds.