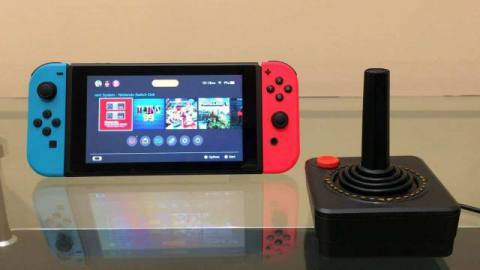 The two pieces of tech may well be 40 years apart, but it's possible to play on a Nintendo Switch with a 1977 Atari joystick.
YouTube channel Will It Work?, which we've featured on the site in the past thanks to a project which got a Wii Nunchuk working with Mario Kart Tour on mobile devices, has shared a new video which shows the joystick in action.
The controller only features the joystick itself and a single button, but despite this, it's still possible to get it working on Switch and jump into a number of games – as long as you have the necessary adaptors and a second controller at the ready to navigate pesky in-game menus.
The video takes us on a tour of Donkey Kong, Tetris 99 and Mario Kart 8 Deluxe, all of which can be played to varying degrees using the 40-year-old controller. Make sure to check it out below:
Pretty cool, huh? As ever, feel free to share your thoughts on this in the comments.