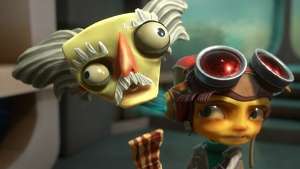 Psychonauts 2 will feature an invincibility mode to enable more people to beat the game.
In response to a tweet from Xbox that said "beating the game on the lowest difficulty is still beating the game, the studio tweeted: "If you beat Psychonauts 2 with the invincibility toggle on, you still beat P2."
"All people should be able to enjoy games," a later tweet insisted (thanks, TheGamer). "All ages, all possible needs. It's an ongoing and important process for our industry and a challenge we need to me[e]t.